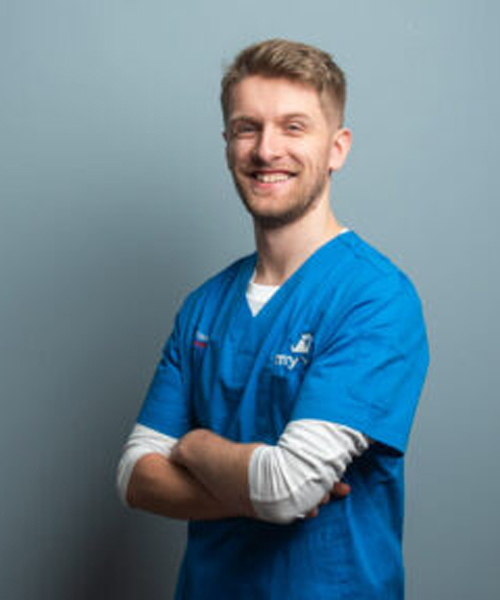 Dr. Brian Duignan, DVM
Dr. Brian Duignan was born in Ireland.
Growing up with pets, he has always wanted to be a veterinarian. He studied veterinary medicine at the University College Dublin and has been practicing since 2016.
Dr. Duignan's interest and specialty are surgeries, especially orthopedics.
He moved to Vancouver after learning so much about how beautiful BC is. It was a fantastic opportunity, too good to miss.
He enjoys outdoor activities like skiing, hiking, cycling, kayaking and Gaelic football. In addition, Dr. Duignan has two lovely golden retrievers and a soft spot for the breed.