Our Team
Meet the veterinarians and staff of Vancouver South
Animal Hospital.
Our compassionate veterinarians and staff are pet owners, too, and understand your pets are important
members of your family.
Our Doctors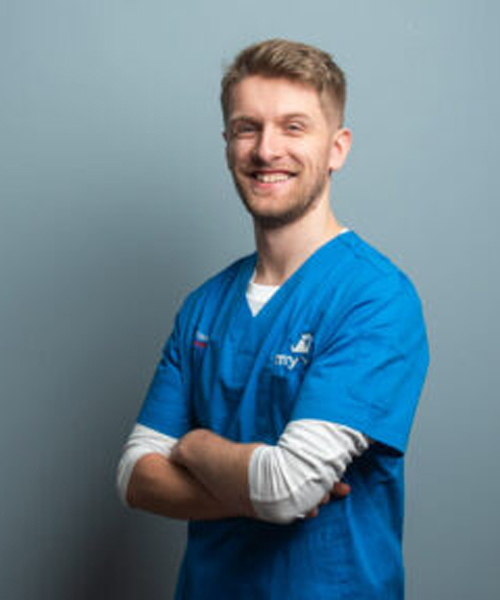 Dr. Brian Duignan
DVM
Dr. Duignan's interest and specialty are surgeries, especially orthopedics.
He also has two lovely golden retrievers and a soft spot for the breed.
Patient Care Team
Carrie│ Practice Manager
Stephanie│ Veterinary Assistant
Alexa│Veterinary Assistant
Rachel│Veterinary Nurse
Jordana│Veterinary Nurse
Julie│Veterinary Nurse
Mira│Veterinary Nurse
Milo | Resident Client Greeter
We look forward to welcoming you!